BINGSHAN Diversified cooperation and collaborative innovation
09-09-2020
On September 2, at the invitation of the Technology Innovation Center of Bingshan Group, Dawei Tang, Dean of the School of Energy and Power, Dalian University of Technology, Jia Ming and Dongming, Deputy Deans, and Liu Zhuo, Deputy General Manager of Dagong Alumni Pioneer Park, together with Energy and Power, Chemical Industry 28 teachers from the School of Information and Communication Engineering, Control Science and Engineering formed an expert group to visit and discuss in the Bingshan Free Trade Zone Industrial Park.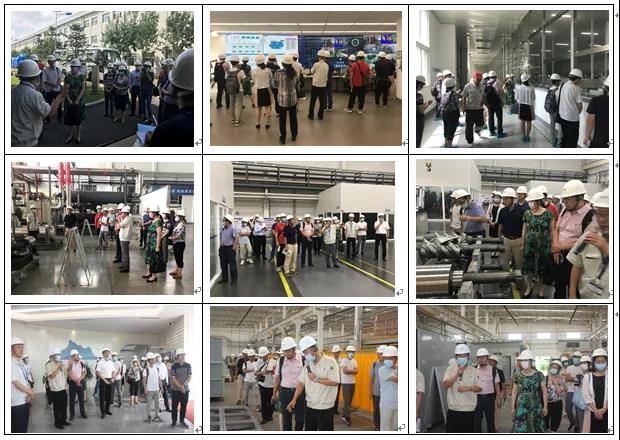 The expert team of Dagong visited the product testing and inspection center and manufacturing production line of Bingshan Cold and Heating Company, the remote control center of Bingshan Service Company, the display center and manufacturing line of Bingshan air conditioner, and the electronic assembly line and Bingshan Technology Exhibition Center of Dalian Xinming Huadian Company. Group company CIO&CQO Fan Yuekun, Zhang Weimin, Director of Bingshan Cold and Heat R&D Division, Meng Hanzong, Deputy Director of Production Headquarters, Li Zhaopeng, General Manager of Bingshan Service, Zhao Jiuli, General Manager of Bingshan Air Conditioning, and He Jianghai, General Manager of Xinminghua Electronics, explained the company from their respective fields. Development and technological innovation.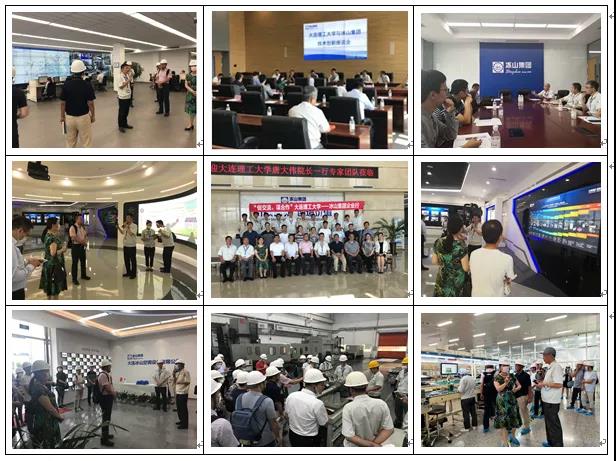 Bingshan Group was founded in 1930(Investment by Panasonic & Chinese Goverment), there are 43 enterprises, which include 1 public company, 9 subsidiary enterprises (domestically funded enterprises), and 32 Sino-foreign joint ventures. Bingshan Group has total assets of 9.5 billion RMB and 12000 contracted employees. It's China's largest manufacturing base of refrigeration and air-conditioning equipment, agricultural deep processing equipment base, and one of the main bases of China's petrochemical general machinery equipment.
Dalian Bingshan Engineering & Trading Co., Ltd. (Hereafter referred to as BSET) is jointly funded professional trading company by Dalian Bingshan Group Co., Ltd and Dalian Refrigeration Co., Ltd. in 1988. Concentrating on consulting, design, sales.
BSET provides quality products to different application fifields including fruit and vegetable, meat and poultry, seafood, beverage etc processing and freezing & refrigerating fifield etc.
BSET has undertaken hundreds of turnkey projects in Asia, Africa, America etc. more than 60 countries and regions, as well as offer customized energy optimization and sustainable cold chain solutions.
Main Application

Heating Ventilation Central Air Conditioning
Industrial Refrigeration
Food Refrigeration
Trading & Service
OEM & PART
Main Products
Screw Compressor Unit Series
Piston Compressor Unit Series
LiBr Absorption Chiller Series
Condenser and Cooling Tower Series
Evaporator Series
Quick Freezer Series
Commercial VRF Series, Air Handling Unit Series, Terminal Equipment Series