Hong Kong TV interview : Bingshan Group Panasonic cold chain ' China speed'
16-11-2021
As a high-tech enterprise in Dalian City that has been established for nearly 30 years, Panasonic Cold Chain has provided excellent new services to customers in the fields of supermarkets, convenience stores, kitchens, beverages, new retail and solutions in recent years. In particular, Panasonic Cold Chain is committed to the research and development of energy-saving and consumption-reducing products and the reduction of CO2 emissions by using advanced technologies such as CO cooling medium, hot fluorine defrosting and frequency conversion, which is helpful for energy conservation and emission reduction and social development. It has attracted the attention of Hong Kong TV and all sectors of society.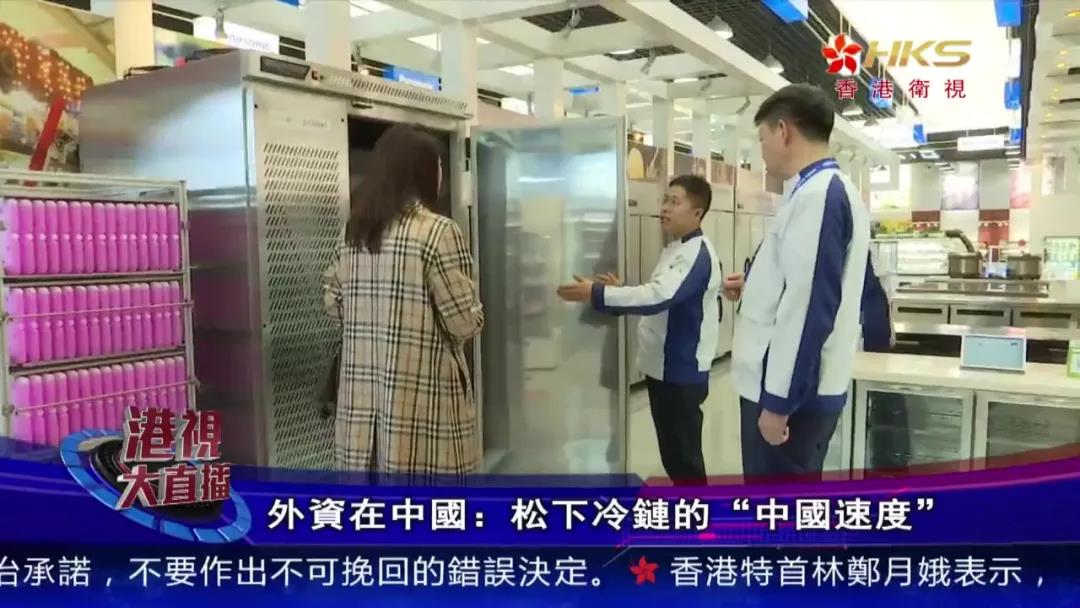 In the interview, the general manager of Zhou Huadong introduced the company ' s efforts and achievements in investment development, market development and technological innovation, highlighting the ' professional ' and ' speed ' of Panasonic Cold Chain in meeting customer and market demand. It expresses the company ' s confidence in the future Chinese market, and will invest in the construction of new factories in Wuhan next year, in order to contribute more strength to the development of China ' s cold chain industry and provide more fresh and convenient for the lives of the Chinese people.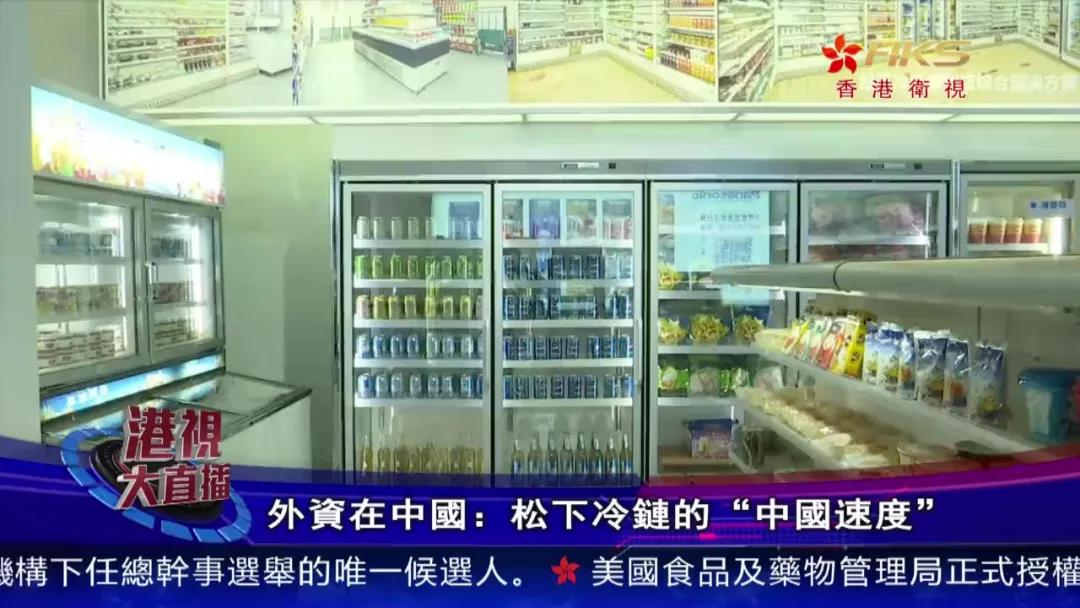 Bingshan Group was founded in 1930(Investment by Panasonic & Chinese Goverment), there are 43 enterprises, which include 1 public company, 9 subsidiary enterprises (domestically funded enterprises), and 32 Sino-foreign joint ventures. Bingshan Group has total assets of 9.5 billion RMB and 12000 contracted employees. It's China's largest manufacturing base of refrigeration and air-conditioning equipment, agricultural deep processing equipment base, and one of the main bases of China's petrochemical general machinery equipment.
Dalian Bingshan Engineering & Trading Co., Ltd. (Hereafter referred to as BSET) is jointly funded professional trading company by Dalian Bingshan Group Co., Ltd and Dalian Refrigeration Co., Ltd. in 1988. Concentrating on consulting, design, sales.
BSET provides quality products to different application fifields including fruit and vegetable, meat and poultry, seafood, beverage etc processing and freezing & refrigerating fifield etc.
BSET has undertaken hundreds of turnkey projects in Asia, Africa, America etc. more than 60 countries and regions, as well as offer customized energy optimization and sustainable cold chain solutions.
Main Application

Heating Ventilation Central Air Conditioning
Industrial Refrigeration
Food Refrigeration
Trading & Service
OEM & PART
Main Products
Screw Compressor Unit Series
Piston Compressor Unit Series
LiBr Absorption Chiller Series
Condenser and Cooling Tower Series
Evaporator Series
Quick Freezer Series
Commercial VRF Series, Air Handling Unit Series, Terminal Equipment Series