Chicken Slaughtering Processing Plant
Local design basis:

1
porjuct location
Philippines
2
plant construction
compound type of prefab building and civil construction
3
product type
chicken

4

ambient temperature (max)
+38℃ (dry bulb)
5

relative humidity (max)

82%
6
wet bulb temperature

(max)

+29℃ (W.B)
7
raw water supply
the raw water temp. is +27℃ and under PH between 6.5-8.0
8
condition

1.5kg/chicken carcass, core temp. of chicken

carcass: +4 to +7℃

9
electric source
440V/3Phase/60Hz
10
refrigerant
R717/R404A
Main equipment:
· Bingshan screw compressor,
· air cooler,
· evaporative cooling,
· low circulation barrel,
· 20T tube ice machine,
· cold storage,
· quick freezing room,
· processing room and other functional rooms,
· red water re-chiller.
Scope of supply:
· refrigeration,
· warehouse board.
It is the first RED WATER RE-CHILLER sold by Bingshan in the Philippines. It is the fourth chicken expansion project completed by Bingshan in the Philippines.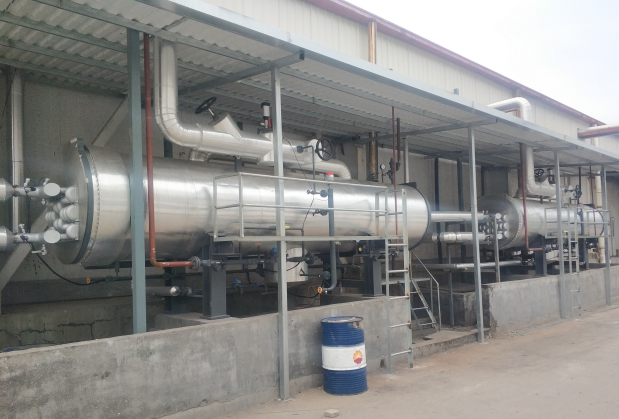 Red Water Re-Chiller:

Reliability
· Guaranteed 0.3°C water temperature of re-chiller outlet.
· Refrigerant injectors eliminate the need for high-maintenance ammonia pumps.
Efficient Chilling
· Precise temperature control via modulating pressure regulator.
· Adopt falling film evaporator, high-effective heat transfer and low ammonia charging.
· Maintains highest water flow for more water exchange in the chiller and effectively avoids ice blockage.
Accessible Design
· Critical components easily accessible outside the unit.
· Removable U-bends facilitate full inspection and cleaning of all surfaces.
Premium Construction
· Food-grade stainless steel frame, jacketing, process tubing, U-bends and tube sheets.
Easy Controls
· Easy operation via HMI touch-screen controls. Monitor temperature and pressure, change control points, initiate freeze protection parameters and vary evaporator pressures based on load requirements.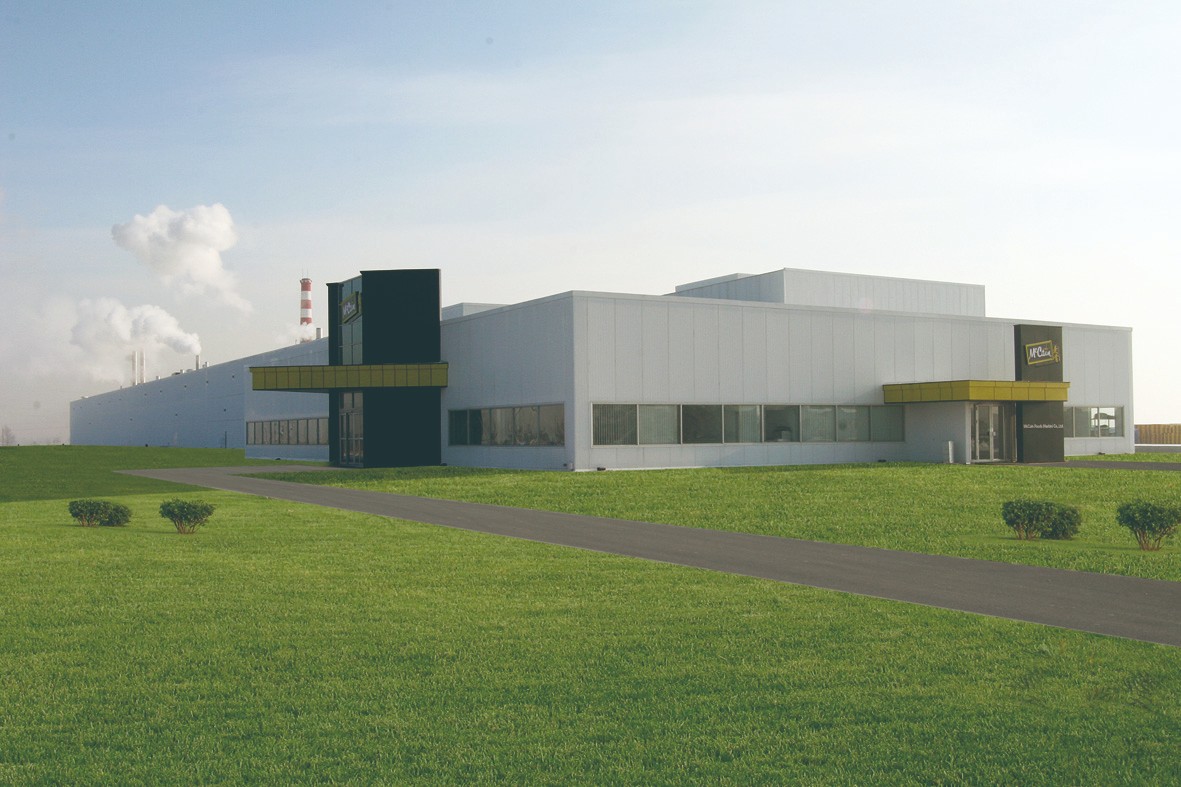 Bingshan Group was founded in 1930(Investment by Panasonic & Chinese Goverment), there are 43 enterprises, which include 1 public company, 9 subsidiary enterprises (domestically funded enterprises), and 32 Sino-foreign joint ventures. Bingshan Group has total assets of 9.5 billion RMB and 12000 contracted employees. It's China's largest manufacturing base of refrigeration and air-conditioning equipment, agricultural deep processing equipment base, and one of the main bases of China's petrochemical general machinery equipment.
Dalian Bingshan Engineering & Trading Co., Ltd. (Hereafter referred to as BSET) is jointly funded professional trading company by Dalian Bingshan Group Co., Ltd and Dalian Refrigeration Co., Ltd. in 1988. Concentrating on consulting, design, sales.
BSET provides quality products to different application fifields including fruit and vegetable, meat and poultry, seafood, beverage etc processing and freezing & refrigerating fifield etc.
BSET has undertaken hundreds of turnkey projects in Asia, Africa, America etc. more than 60 countries and regions, as well as offer customized energy optimization and sustainable cold chain solutions.
Main Application

Heating Ventilation Central Air Conditioning
Industrial Refrigeration
Food Refrigeration
Trading & Service
OEM & PART
Main Products
Screw Compressor Unit Series
Piston Compressor Unit Series
LiBr Absorption Chiller Series
Condenser and Cooling Tower Series
Evaporator Series
Quick Freezer Series
Commercial VRF Series, Air Handling Unit Series, Terminal Equipment Series
Q1.What is our main product ?
A1: Our company is a professional trading company funded by Dalian Refrigeration Co., Ltd. in 1988. Concentrate on consulting, design, sales, installation, commissioning and maintenance of the refrigeration equipments.
Q2.When can I get the price ?
A2:We usually offer the quotation within 2-3 work days for equipment and 5-10 work days for system after receiving your inquiry. For urgent offer, please contact with us for special.
Q3.What is the Trade Term?
A3: We accept Ex-work factory , FOB Dalian, CNF or CIF, as your requirement.
Q4.How long is our Production leading time?
A4: It depends on type of equipment.
For cold storage equipment, the lead time is 60-80days after receiving down payment or Letter of credit.
For Spiral Freezer, Tunnel Freezer, the lead time is 80-90days after receiving down payment or Letter of credit.
For flake ice making unit and plate freezer, the lead time is 45days after receiving down payment or letter of credit.
Q5.What is the Payment term?
A5: By 100% T/T before shipment or By L/C at sight.
Q6. During shipping, if there is a damage to products, how do you get replacement?
A6: Firstly, we should investigate the reason cause the damage. At the same time, we will claim for the insurance by ourselves or assist the buyer.
Secondly we will send the replacement to the buyer. The responsible person for above damage will take charge of the cost of the replacement.
Q7. What are your terms of packing?
A7: Packing: export worthy package suitable for container transportation.
Q8. Do you test all your goods before delivery?
A8: Yes, we have 100% test before delivery.
Q9: How do you make our business long-term and good relationship?
A9: Dalian Refrigeration Co., Ltd was established on 1930. In past 88 years, we have set up our famous brand "Bingshan" not only in domestic market but also overseas market. How to make this brand life so long time? Good quality and reliable service create good reputation among the customers. Many customers keep adopting our system in past 20days extension of the business. Win-win business is our main task for the long-term cooperation.
Q10: Are you a factory or a trading company?
A10: We are the only door to overseas market for Dalian Refrigeration Co., Ltd. We have our own design team, installation team and after-sales team. We are professional engineering & trading company. We have set up branch office in Philippines, Malaysia, Thailand, Burma, Cambodia, Singapore, Bangladesh, Pakistan, Russian, Uzbekistan, Brazil, Argentina etc.
Q11: Where is your factory located?
A11: Our factory is located in Dalian, Liaoning province.
Q12: What is your warranty?
A12: Warranty: 12months after commercial running or 18months from the date of shipment, subject to the earlier expiry.
Q13: Can you arrange thirty party pre-shipment inspection
A13: Pre-shipment inspection: Supplier's pre-shipment inspection is Final; pre-shipment inspection by third Party on buyers cost.
Q14:Can we do our OEM logo?
A14:Yes, for the products with drawing supplied by you, we of course apply your logo