Bingshan Air-Conditioning to build the heating project of Wafangdian Shengshi Primary School
03-08-2020
Shengshi Primary School is located in Shiranfang Village, Tucheng Township, Wafangdian City. The original heating facilities are ordinary wall-mounted electric heaters. For a long time, due to the poor thermal insulation performance of the building walls, the school's winter indoor heating temperature has been below 18℃, and only 12~13℃ in cold weather, which has brought great inconvenience to the work, study and life of teachers and students. And there is a great potential safety hazard in electricity use.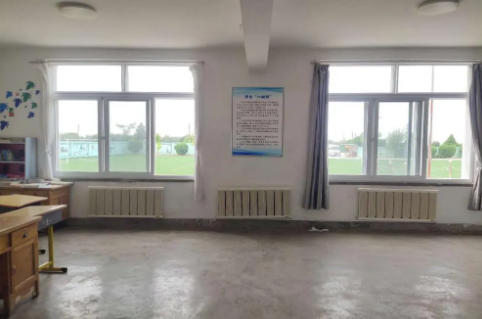 After understanding the relevant situation, Bingshan Air Conditioning, after communicating and coordinating with the two-level municipal education authorities and school leaders, decided to assist in the reconstruction of the winter heating facilities of Shengshi Primary School to completely improve the indoor heating effect. After the improvement, it is estimated that the design temperature of indoor heating in winter can reach 20-22℃, which will create a good environment for teachers and students of the school to survive the winter warmly and safely. The assistance program has been highly recognized by the education department and the school.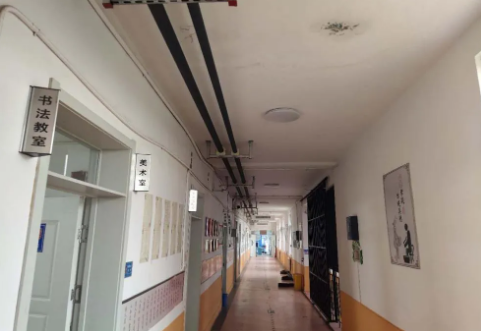 The main engine of the air-conditioning system of the aided project adopts the ultra-low temperature air source heat pump unit produced by Bingshan Air Conditioning, which can operate stably in the extreme cold environment temperature as low as -40°C. It has strong low-temperature heating capacity, excellent low-temperature energy efficiency ratio, and outlet water temperature. High; adopts unique intelligent and precise defrosting technology, defrosting quickly and thoroughly; with multiple safety protection functions; convenient management of equipment through the SHOWA centralized cloud platform remote monitoring system; indoor unit adopts ultra-quiet fan coil, soft air supply , Heat dissipation is even. The air conditioning system has functions of cooling in summer and heating in winter.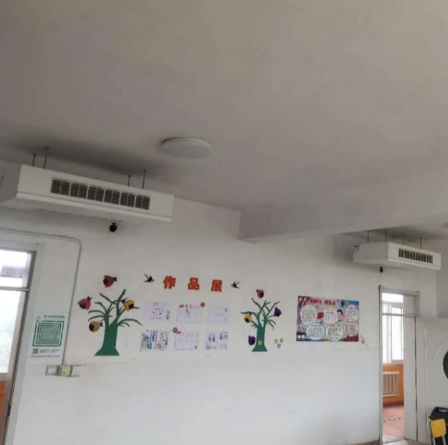 At present, the project is under intense construction, the system piping auxiliary materials are selected well, and the construction quality management is standardized. It is expected to be delivered in late August. Bingshan Air Conditioning has always been guided by the Bingberg spirit, with a sense of social responsibility as its mission, and actively responded to the call of the country. Through this aid project, it will create a warm and comfortable working and learning environment for teachers and students, and contribute to the development of local education.
Bingshan Group was founded in 1930(Investment by Panasonic & Chinese Goverment), there are 43 enterprises, which include 1 public company, 9 subsidiary enterprises (domestically funded enterprises), and 32 Sino-foreign joint ventures. Bingshan Group has total assets of 9.5 billion RMB and 12000 contracted employees. It's China's largest manufacturing base of refrigeration and air-conditioning equipment, agricultural deep processing equipment base, and one of the main bases of China's petrochemical general machinery equipment.
Dalian Bingshan Engineering & Trading Co., Ltd. (Hereafter referred to as BSET) is jointly funded professional trading company by Dalian Bingshan Group Co., Ltd and Dalian Refrigeration Co., Ltd. in 1988. Concentrating on consulting, design, sales.
BSET provides quality products to different application fifields including fruit and vegetable, meat and poultry, seafood, beverage etc processing and freezing & refrigerating fifield etc.
BSET has undertaken hundreds of turnkey projects in Asia, Africa, America etc. more than 60 countries and regions, as well as offer customized energy optimization and sustainable cold chain solutions.
Main Application

Heating Ventilation Central Air Conditioning
Industrial Refrigeration
Food Refrigeration
Trading & Service
OEM & PART
Main Products
Screw Compressor Unit Series
Piston Compressor Unit Series
LiBr Absorption Chiller Series
Condenser and Cooling Tower Series
Evaporator Series
Quick Freezer Series
Commercial VRF Series, Air Handling Unit Series, Terminal Equipment Series